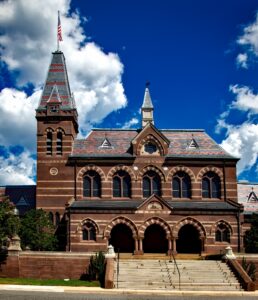 For 15 years, HFA's All School Open House has connected Hoboken's community with Hoboken's childcare and education providers. This year, due to COVID-19, HFA will not have an in-person citywide All Schools Open House. Help us redesign this event by completing this survey:
Last year's 15th Annual HFA All Schools Open had about 30 participating schools (see list below), including public, private, parochial, religious and charter schools. All presented their information to families. We hope to continue this community service despite these unprecedented times with your feedback.
For the past 7 years sponsors, ticket entrances, and memberships of All Schools Open House have helped us raise money for HFA's scholarship fund. The Hoboken Family Alliance provides at least 3 scholarships to high school seniors who reside and attend high school In Hoboken, NJ. Additionally, HFA also awards one scholarship to a high school graduate with special needs. In total HFA has given out 31 scholarships totalling $64,000! Help us keep us this great program with your donation!