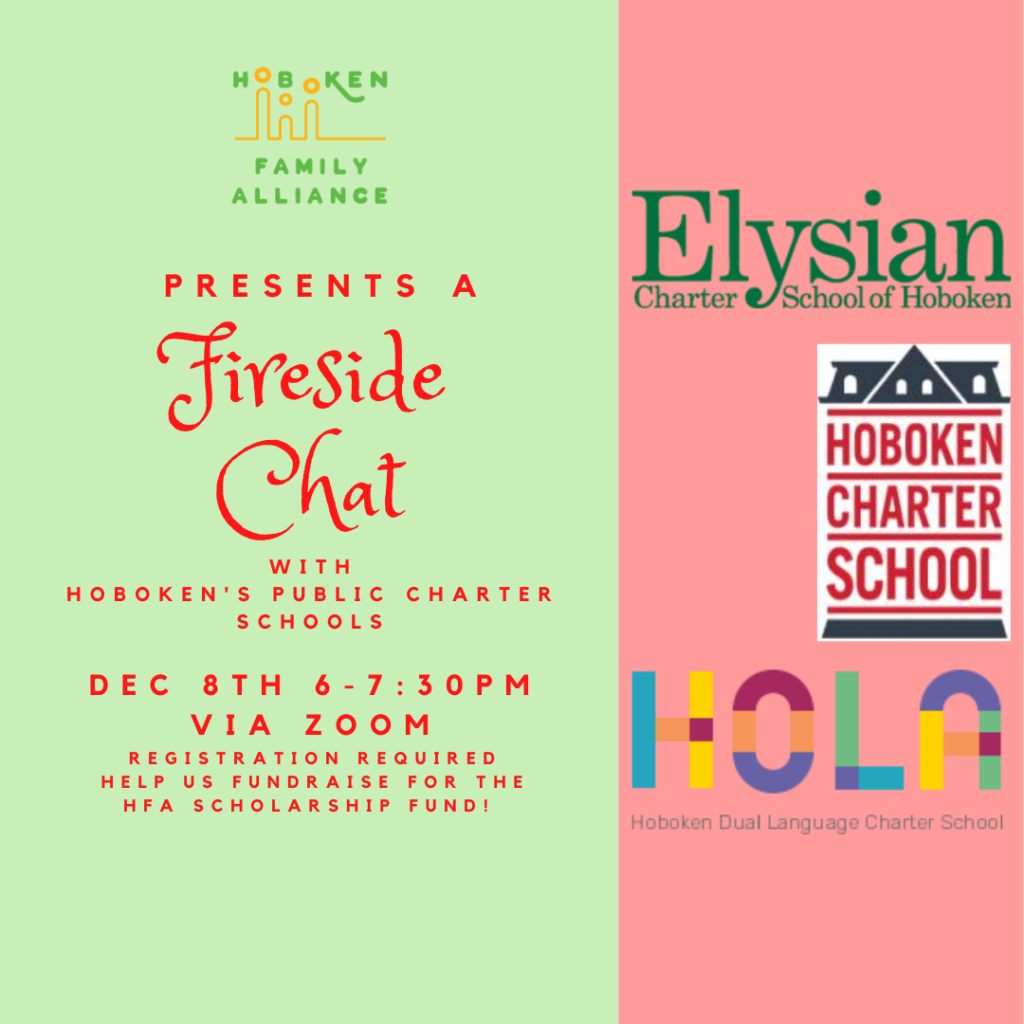 HFA's All Schools Series is back! Trying to figure out what to do next year for your child for school, do you know all the upcoming deadlines, or do you know differences between school philosophies in Hoboken? Join the HFA's educational series here are our upcoming programs:
HFA's Fireside Chat with Hoboken's Public Charter Schools
Wed, Dec 8th 6-7:30pm
Zoom registration required:
Join us for a one on one with Hoboken's Public Charter Schools – Elysian Charter School, Hoboken Charter School, and Hoboken Dual Language Charter School! Would you like to know the differences between the three Public Charter Schools? Do you want to find out where you can drop off your lottery application? What about the average class size and student/teacher ratios? Join us for this very comprehensive overview on Hoboken's Public Charter Schools!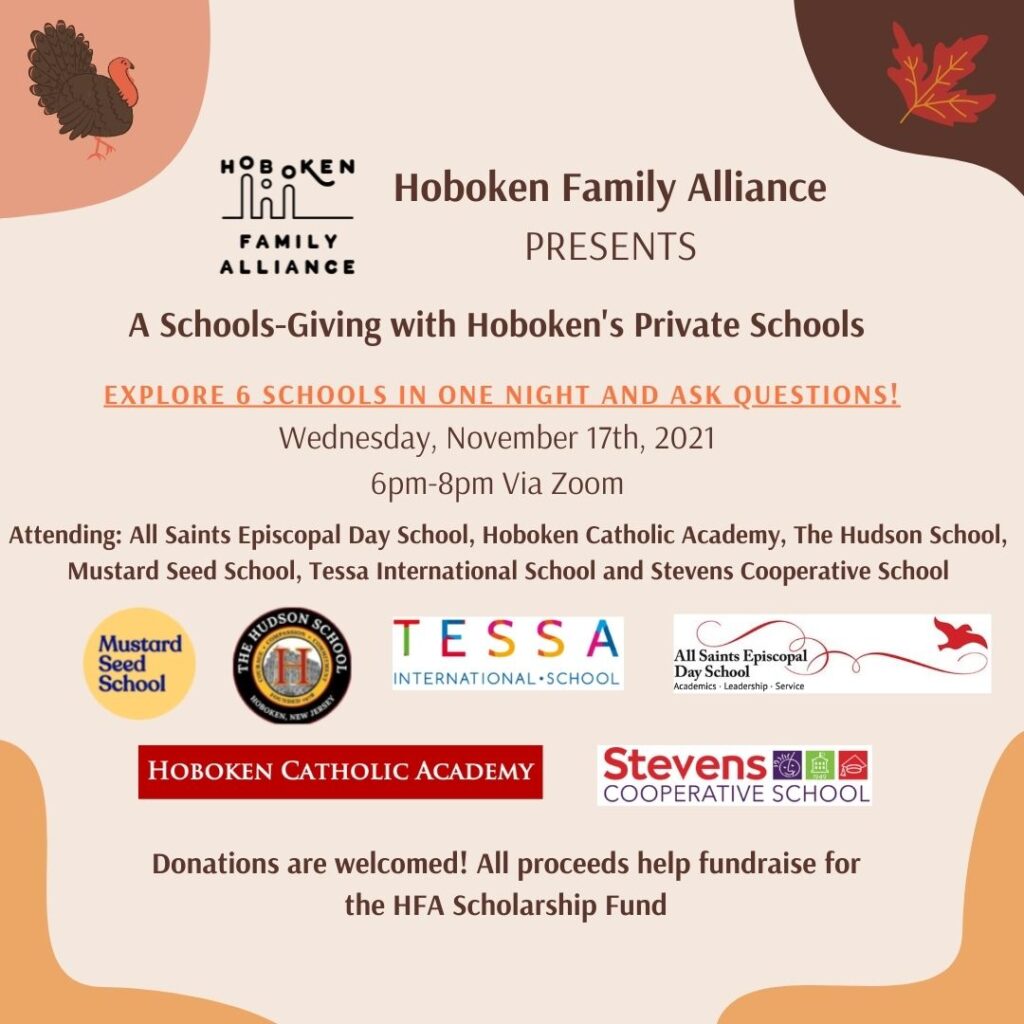 HFA's Schools-Giving with Hoboken's Private Schools
Wed, Nov 17th 6-8pm
This was a one of a kind educational event with ALL of Hoboken's Private Elementary-High Schools. The format was a Zoom panel followed by one on ones in breakout rooms. Have a question and want to follow up with a school, we've got you covered ask us for a school grid that has all of the contact info for each school!

If attending any or all of the series, HFA asks that you consider a donation to HFA's College Scholarship Fund! For the past 9 years sponsors, ticket entrances, and memberships of All Schools Open House have helped us raise money for this fund. Without our in person event we need your help! HFA provides scholarships to high school seniors who reside and attend high school in Hoboken, NJ. Additionally, HFA has also awarded scholarships to high school graduates with special needs.
In total HFA has given out 36 scholarships totaling $76,500!
Help us keep this great program alive with your donation!