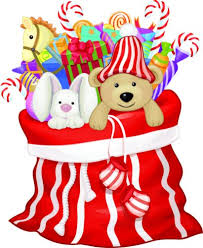 The Hoboken Family Alliance (HFA) is having our 15th Annual Toy and Pajama Drive for local children in need, (age range of newborn to 17 years) in the Hoboken / Hudson County area.

The HFA is helping vulnerable children and young adults living under difficult circumstances. We hope to contribute to a warmer, more loving environment for these children.
Toys & Pajamas must be new and unused for all sizes. For Pajamas, larger sizes are preferred for teens, but all are appreciated. The items are given to families who cannot afford to buy presents, so the children can open a gift that is given to them by a loved one, not a charity.

Proceeds to benefit families in need, including families within: NJ Division of Protection and Permanency (formerly DYFS), In Jesus' Name Charities, Women Rising and York Street Project

Donate via PayPal where your donation will be used towards a tax-free purchase of new toys/gifts for children ages newborn to 17 years old.
All donations are 100% tax deductible.

How to Donate in Person:

Both pajama & toy drives will run concurrently & have the same drop off locations.

When: Saturday, November 26th - Thursday, December 21 (unless different date listed below).

Where to Donate:
- Big Fun Toys, 602 Washington St. (Mon-Sat 10-7pm, Sun 11-6pm) – Drive ends Dec 23*
- UFC Gym Hoboken, 300 Coles St, Jersey City, NJ (M-F 6am-8am, Sat & Sun 8am-12pm)
- PilsenerHaus & Biergarten, 1422 Grand St (Tues – Fri 4pm-2 am, Sat & Sun Noon to 2 am)
- Wicked Scents, 163 2nd St (M-F 10am-7pm, Sat & Sun 10am-7pm) -Drive ends Dec 23

*New Toys and new pajamas are needed for all ages 0-17 years. Teen gifts are especially needed.

Teen items requested are:
- Sports equipment: Baseballs & Gloves, Basketball, Footballs, Soccer Balls etc.
- Art supplies: Colored pencils, paints, Paint brushes, sketch pads
- Games: Board Games, card games, Jewelry & purses, Journals
- Gift Cards (Dunkin' Donuts, Game Stop, Panera, Sephora, Old Navy, Movie Passes (AMC Theater), Hollister, American Eagle, Aeropostale, H&M, Starbucks, etc)
- Makeup, lotion, perfume, hair products
- Warm clothing
We Appreciate Your Support!